We are very pleased to announce that Niška Pivara is the sponsor of the video for one of the most popular bands in the former Yugoslavia, the rock band Kerber, which has prepared a real treat for all its loyal fans around the world.
The video premiered on January 31 at 5 pm, on the official Youtube channel of the Kerber group, and on the Niška pivara website.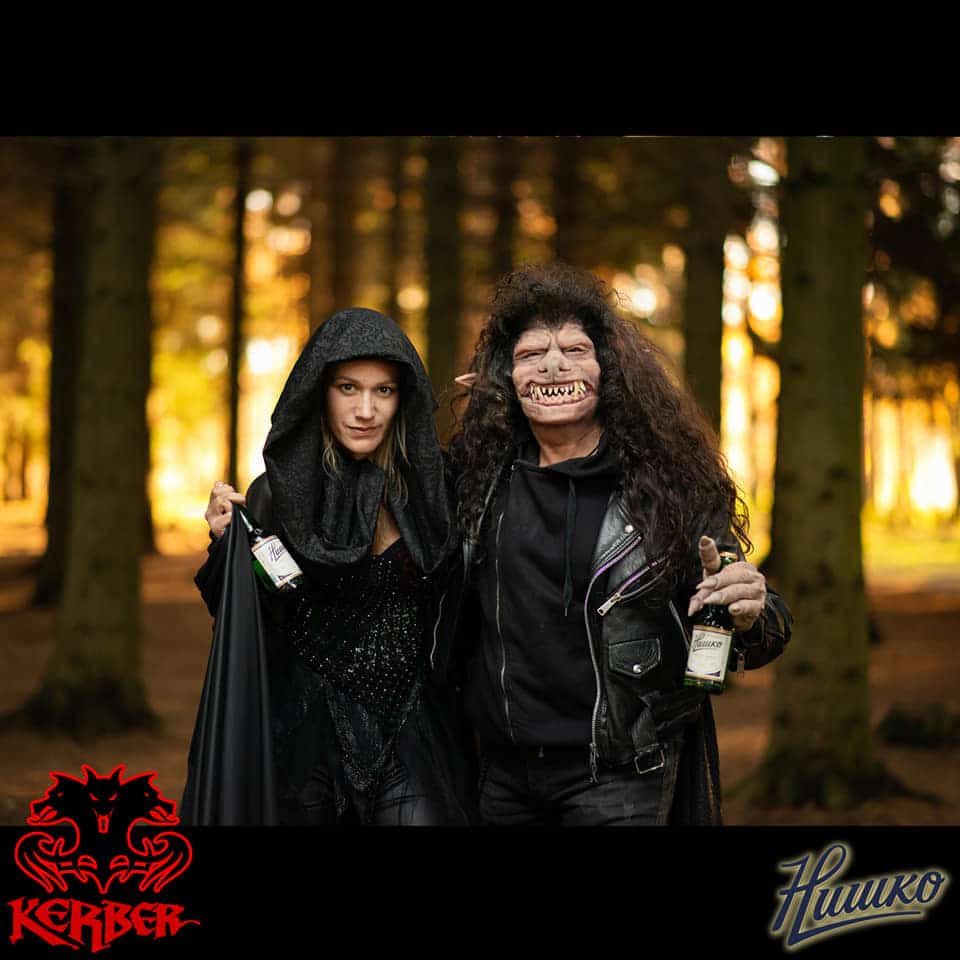 Together, two unique brands of the city of Niš, Kerber and Niško, gathered a great team around the video that was shot at the end of last year in very attractive locations.
""A couple of years ago, I was provoked by reading the books of the writer Miloš Petković, so I came up with the idea that he, with the imagination that adorns him, could write the script for the Kerber video. After that, we gathered a great team, and all that was recognized by Niška Pivara, which made me very happy",  said Goran Šepa, better known as Gale Kerber.
The director of the video is the actor from Nis, Miloš Cvetković, the producer is Andrija Kuzmanović, a professor whose former students from the ETŠ school "Mija Stanimirović" participated in the filming and during the editing. The team also includes actress Petra Nešić from the Academic Theater, costume designers Dragana Breza and Dušan Stanković, famous film make-up artist Miroslav Lakobrija, artist Teodora Dekovska, etc.
""Kerber and Niško are an ideal combination. Experience on the one hand, youth on the other hand, with a lot of enthusiasm and imagination, gave a result that all participants are satisfied with, I hope it will be the same with the audience ", ", added the video producer, Professor Andrija Kuzmanović, and gave the floor to writer Miloš Petković.
""It is not enough to say that I enjoyed making the video. Young talents and artists had the opportunity to grow up with a great band like Kerber, along with Gale and other members. Also, as someone who works in Niška pivara, I would like to point out that I am very glad that we are connected with one of the brands of the city of Niš in this way ", ", otherwise employed at the PR of Niška pivara.
Niška Pivara was not alone in this story. Namely, the recording of the video was supported by the National Theater in Niš and the municipality of Sokobanja, the composer of the music is Tomislav Nikolić, one of the band members, the lyrics of the song "Bestraga sve" are signed by Nikola Čuturilo and the master of sound is the world famous Chris Athens from the United States.
All you have to do is make a toast with Niško beer and enjoy the new Kerber video.