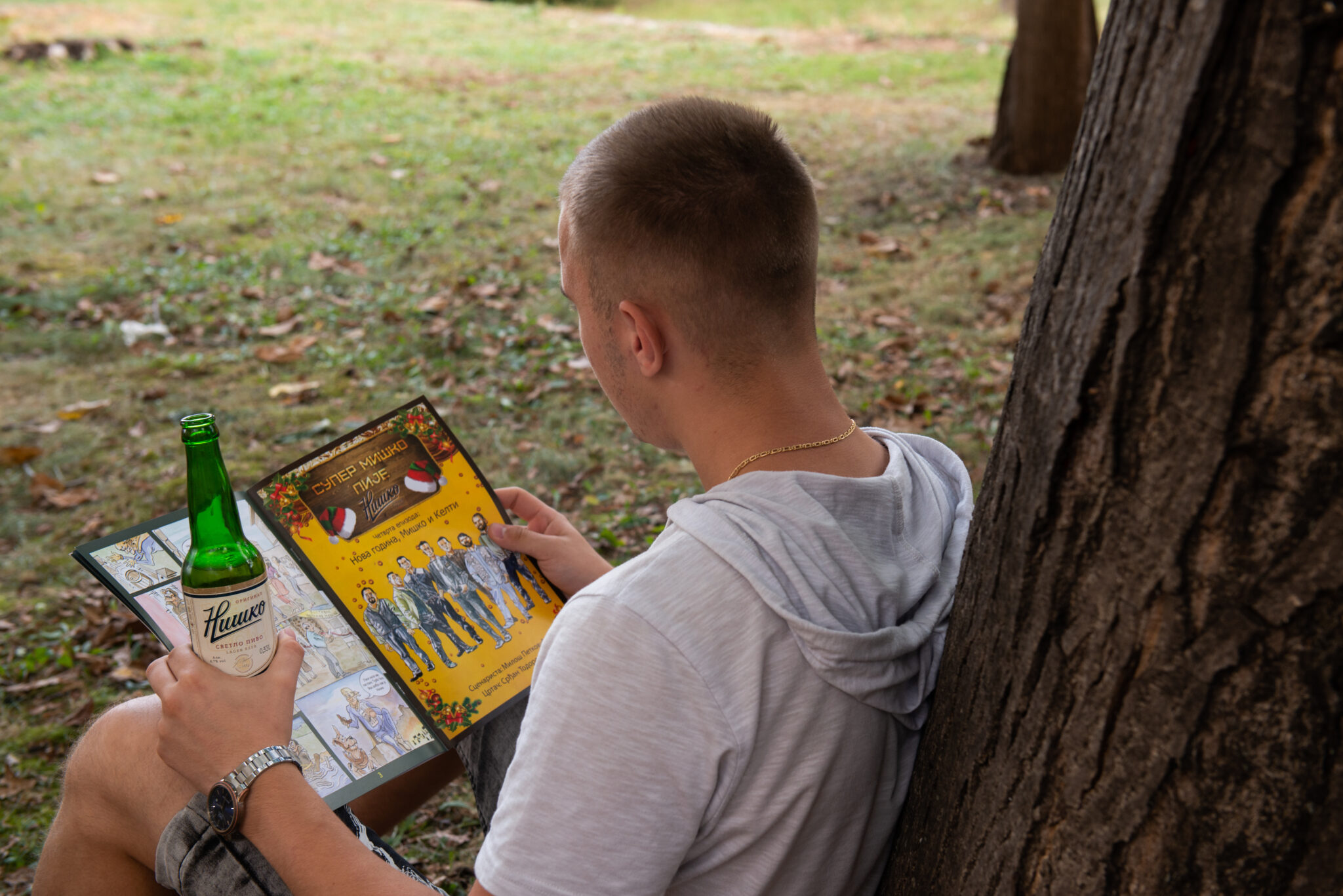 As part of the advertising campaign for its products, Niška pivara published the comic "Super Miško pije Niško".
The sixth episode about this unusual superhero, united in one edition, will soon be available to fans of Nis beer and the ninth art.
The story follows Miško Jugović, a new guard from Niška pivara who, after finding a magic mug in the brewery's cellar, became a superhero of incredible powers. One with his faithful companion, the dog Turbo Čapa, this authentic southerner and Meraklija through episodes helps the inhabitants of southern Serbia in the battles with the cunning professor Zlotvorić. One of the episodes takes place in the Niš Fortress, two are dedicated to Pirot and Leskovac, the guests in the New Year's special are the Orthodox Celts and Aca Celtic, while in one of the episodes the main protagonist of Niš is Gale Kerber.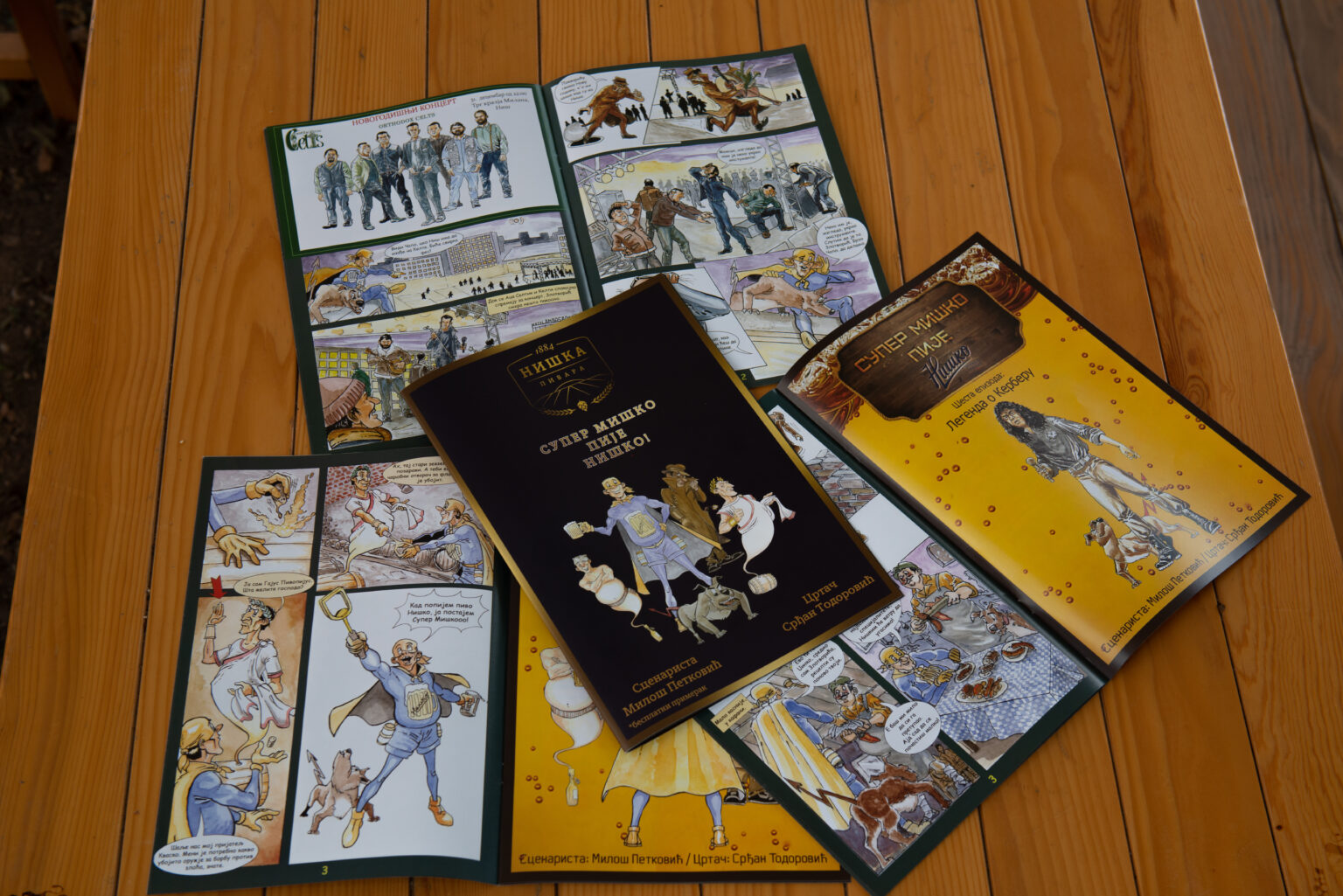 Let us remind you, the author of this strip is the well-known fiction writer from Niš and writer for children Miloš Petković, while comic master Srdjan Todorović from Zaječar had fun with the comic board.
Following the world trends, Niška pivara continues to engage local artists from the world of culture and art in order to promote its products, which will, in all likelihood, be practiced in the years ahead.