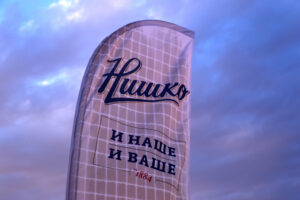 In the pleasant space of the Perla restaurant, on March 29, in front of numerous guests, representatives of city municipalities and Bulgarian officials, Niška Pivara presented novelties in business, successful results and a new visual identity of our brewery and our products.
Our guests were addressed by the director of the brewery, Dr. Zuzana Stolic, Aleksandar Milicević, the director of the RPK of the Nišava, Pirot and Toplica districts and the economic attaché of Bulgaria, Georgij Gajtandžijev.
The director, Žužana Stolić, pointed out that she would achieve further growth and development of Niška pivara by using all capacities and resources, while we will always remain faithful to its tradition and heritage.
The Kerber group entertained the guests by performing hits, while both ours and your Niško provided pleasure with their authentic taste.
In addition to presenting the goals, plans and results, we also presented the new identity of our brewery, refreshing soft drinks and Niško beer, for which the Belgrade studio Coba & associates is responsible.
With the new design and appearance of the packaging, the quality of taste, as well as new promotional campaigns, Niška pivara is convinced that it will fully justify the expectations of current and future consumers.