The Chamber of Commerce of Serbia – RPK Niš awarded the annual award for special contribution to the economy of the region "Niška pivara". In addition to "Niška pivara", the companies "As Velpro" from Donji Dušnik and "Telekomunikacija" from Blace also received this significant recognition.
The director of "Niška pivara", Dejan Ivanović, pointed out that this business year was full of challenges, especially for the brewing industry.
"We had great fluctuations in our work, so it was challenging to adapt to new market conditions," Dejan Ivanovic told the media.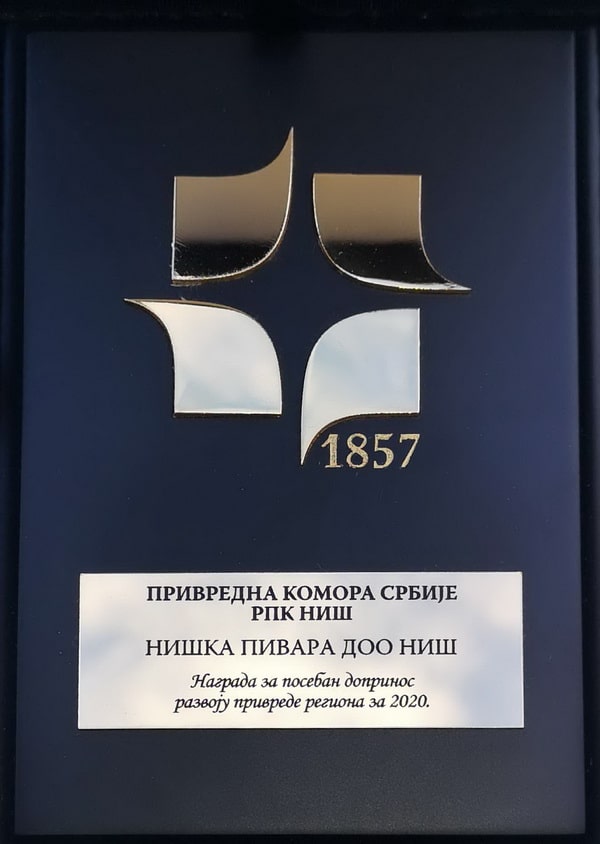 During 2020, Niška pivara worked on expanding the market and did not reduce the number of employees, but hired a certain number of new workers, and now there are about 140 of them.
"Niška pivara has successfully positioned itself on the market of the region in which it operates, but it also hit us this year. We hope that next year will be much more successful, that it will be more predictable ", added the director of "Niška pivara" Dejan Ivanović at the end.